Exploring your
new home
We hope that you get to see the Cornwall Buildings as a home away from home, after all, most of us spend over 1800 hours per year at work. To help you settle in and to make sure you get the most out of your time at the Cornwall Buildings, here are a few of the features available to you.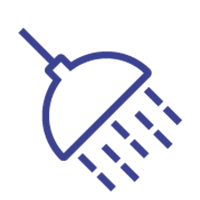 Showers

You'll find these in the basement - they're next to the 2nd floor toilets, perfect for those of you who enjoy an energetic commute like cycling or running.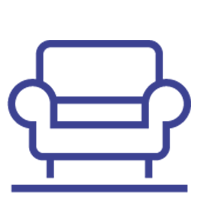 The Business Lounge
You'll find this on the ground floor. There are several different workstations available here, from soft seating to co-working space. Complete with wifi, kitchen area and coffee machine, The Business Lounge is the perfect space for informal meetings and catch ups.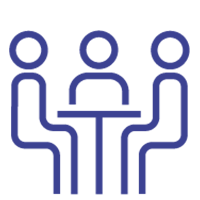 Meeting rooms
The Cornwall Buildings has three meeting rooms or various shapes and sizes, seating from 4 to 20 people, and include wifi, refreshments and AV equipment.