The Manchester Technology Centre is located at the heart of Manchester's Innovation District, so you'll be able to take advantage of everything the UK's second city has to offer.
Manchester's Oxford Road Corridor is home to a 63,400 strong, high value knowledge-based workforce as well as more than 79,000 students. It is a key growth area within Manchester due to the proximity of major institutions, research facilities and technological assets.
And there's plenty of culture to choose from all nearby - from the Whitworth Art Gallery and the Manchester Museum, to the Contact Theatre and the Royal Northern College of Music. The Manchester Aquatics Centre is also a short stroll away, along with an impressive range of bars, shops, gyms and parks.
Close to Oxford Road station and in minutes walk to several bus stops, the Tech Incubator is easy to get to from across the wider region and further afield.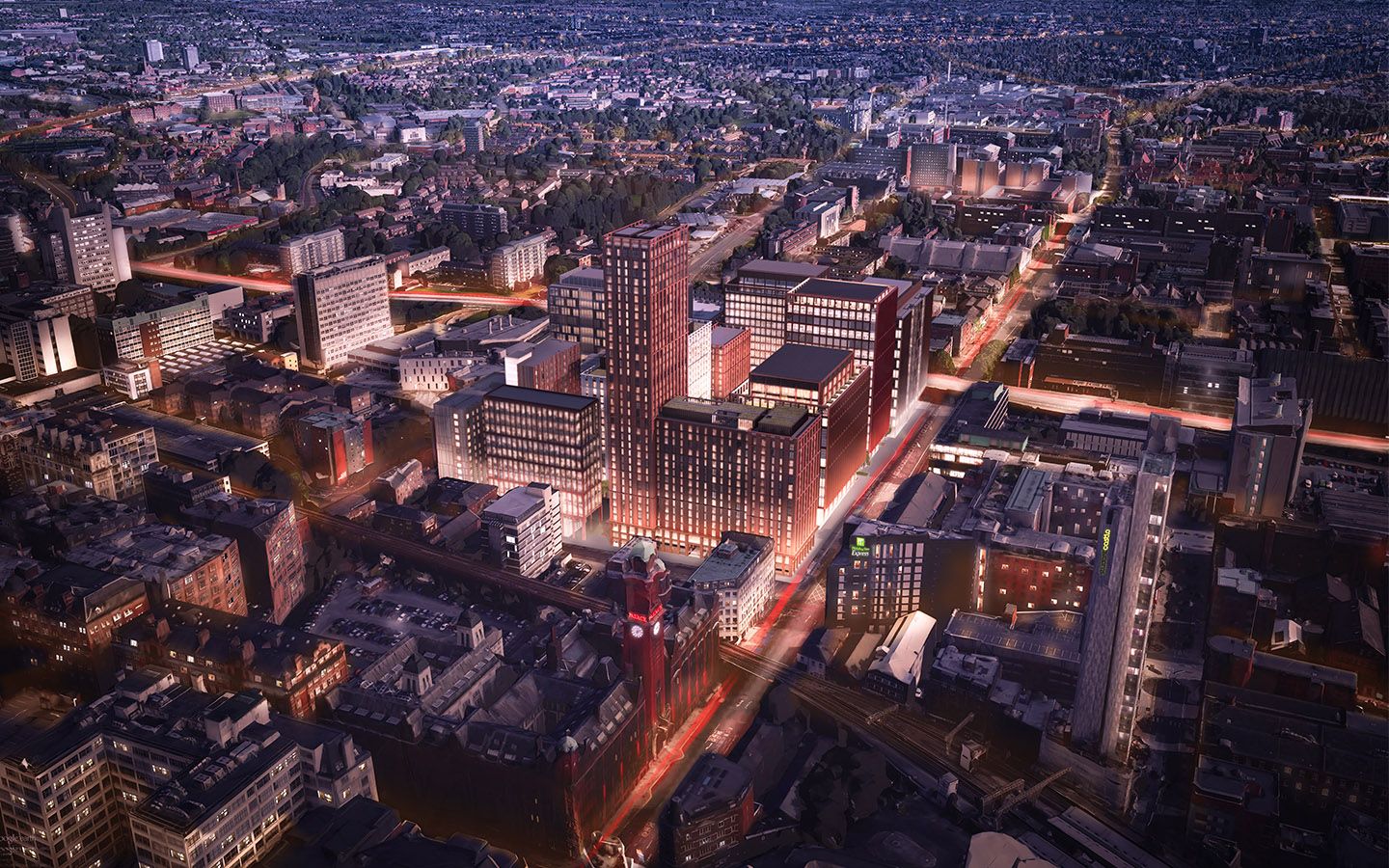 63,400 People work here
Which is 17% of the city's workforce

£3.2 billion
Value generated per annum, 20% of Manchester's economy over the last 5 years.

70,000
Students study here.
70% graduate retention rate.
4,000 science & engineering graduates per annum.

By 2020
It's estimated that the workforce will be 74,000 strong.

57%
Of its activity is in knowledge intensive sectors, higher than the national average of 30%.

£2.6 billion
The amount by which
capital investment is estimated to rise by 2020.

Largest
Clinical academic campus
in Europe including five teaching and research hospitals.

Home
To the largest materials science
research base in Europe.