Exploring your
new home
We hope that you get to see NEO as a home away from home, after all, most of us spend over 1800 hours per year at work. To help you settle in and to make sure you get the most out of your time at Neo, here are a few of the features available to you.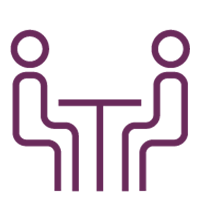 Meeting rooms
Neo has six meeting rooms of different sizes and styles shared across the first and second floors. For more information and to book a room just head to The Collective.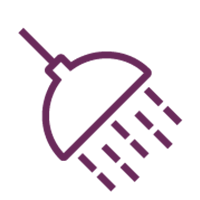 Showers & changing rooms
On each floor, you'll find showers and changing rooms - ideal for when you've visited the gym, had a lunchtime run or cycled to work.
Screens in shared spaces
Throughout the shared areas in the building, you'll find screens detailing the latest news and events at Neo, other Bruntwood buildings and throughout the city.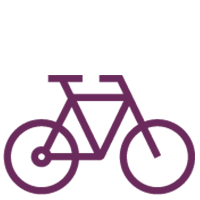 Cycle store
The cycle store at Neo is accessed via the Faulkner Street entrance. This is a secure, dry space to leave your bike when you cycle into work.
The Lounge
In the lounge on the first floor, you'll find casual meeting areas, quiet booths for phone or web meetings and space to relax. The kitchen is stocked with tea, coffee, fruit and other treats.
The Neo events programme will be based here and we're happy to accommodate your events too, just speak with a member of our team.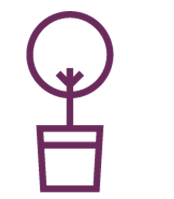 Roof terrace
You can access the roof terrace through the lounge, and it's open all year round with free wifi. This space is perfect for soaking up the Manchester sunshine, holding events or just a change of environment. You'll find outdoor seating and heated meeting pods which can be booked via The Collective.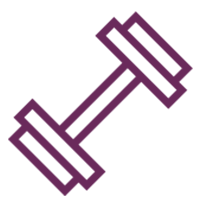 The Studio
We've teamed up with fitness provider FORM to offer Neo customers a range of classes covering everything from yoga to strength training. To find out more and book your classes, visit The Collective.